At Star Micronics, we're always pushing the limit of our POS-tech designs. We've been a leading global manufacturer of mobile, point of sale (POS), and customer engagement technologies and this year we wanted to offer an add-on that has usefulness for a wide range of small businesses and local retailers.
PromoPRNT is the easiest way to reach your customers offline and in-store. It can be used for any kind of messages a retailer or small business needs to share with their customers.
An In-Store Customer Engagement Suite
Hiring notices

Event reminders

Discount promotions

Driving traffic online

Customer feedback surveys

Seasonal campaign sale (e.g. Back to School deals)

A funny message for brand awareness

Mention of a charity or community initiative

A point of purchase message designed for customer retention

Thank you and seasons greetings messages
With Promotion Builder and Promotion Scheduler, small businesses can easily customize and schedule their messages on receipts of Star printers.
A receipt printer is, therefore, more than just a printer, but one part of the Star Micronics Cloud suite of retailer tools. PromoPRNT also comes with inbuilt templates to get you started on the right foot.
Reaching customers offline has many distinct advantages over digital communications, such as:
Higher read rates than email ("open rate" is also considerably higher)

Much less costly, resulting in higher overall ROI

Easy to create original memories for local repeat customers

Simple implementation of an offline to online strategy

More intimate communications that go "straight to customer's wallet"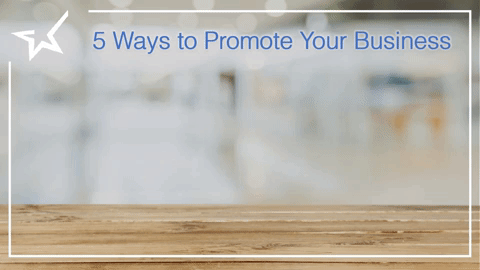 PromoPRNT is Creating an IoT Approach to Retail
Since PromoPRNT is managed on the Cloud and has an O2O (offline to online) aspect, this represents an evolution of Star's ability to contribute an IoT aspect to all of the different kinds of businesses who use our products including retail stores, restaurants, gift shops, hospitality locations, seasonal kiosks, and retail chains.
Essentially:
Promotion Builder is a simple way to create and design receipt promotions.

Promotion Scheduler is a detailed way retailers can schedule their on-receipt POS ad campaigns.

Promotion Builder has an inbuilt library of templates to help SMBs get started.

Reaching your customers was never this easy! Since access to PromoPRNT tools is free in 2018, retailers are trying it out to deliver incentives directly to their shoppers' hands.
To sign-up, simply register your business here with the Star Micronics Cloud.
To understand more about how PromoPRNT works, watch this short video:
Discover More Information About the Value of Printed and Digital Receipts
Kyle has been in the industry since 2017 and has touched many areas of the business. He started out writing blogs and web pages for Star. He then transitioned to a product marketing role and helping with tradeshow setup, providing customer product demo, and creating marketing collateral. Most recently, Kyle was promoted to the Product Manager position and started to work on developing brand new products for Star while using market research and customer feedback to do so.